DIY Halloween Decor & Costumes – HVAC style
Are you looking to make a cool costume or some spooky yard decorations for your upcoming Halloween festivities? Look no farther than the HVAC aisle of your local home improvement store for the supplies you'll need to make an awesome robot costume or a frightening tentacle monster for your front yard!
DIY Robot Costume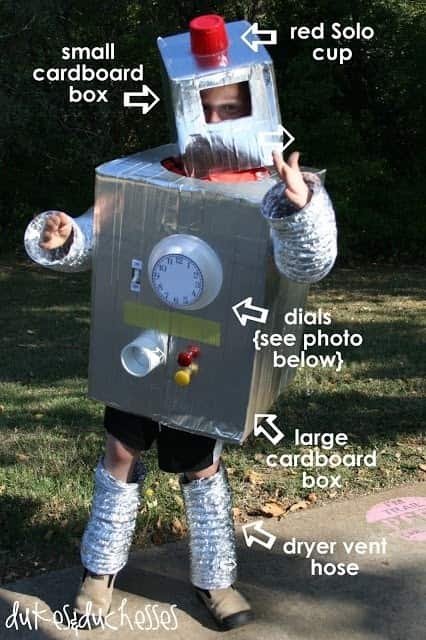 HVAC Supplies You'll Need:
Duct tape
Flexible ductwork
Dyer vent hose
Solo Cup
2 Cardboard boxes
Steps To Take:
Using a foundation of cardboard boxes, cover the exterior in duct tape.
Cut two sections of flexible ductwork to your desired length and attach them to the sides of your robot body for the arms.
Cut two additional sections of flexible ductwork to wear over your legs.
Dress up your robot with more bells and whistles from the HVAC section and others; create robot master controls using switches or even a thermostat face plate. Knobs, tubes, and other odds and ends are great additions which will make your robot come to life on Halloween night!
---
DIY Ductwork Tentacle Monster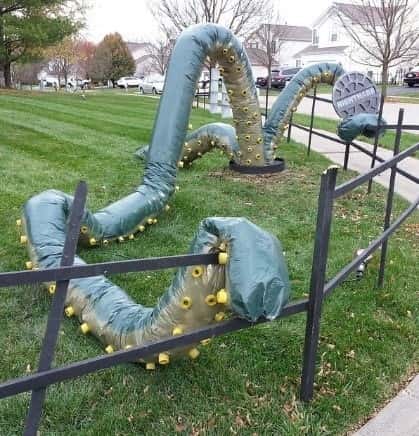 HVAC Supplies You'll Need:
Flexible ductwork
Foam piping insulation
Spray Paint
Wood or PVC pipes
Steps To Take:
Paint your flexible ductwork in colors of your choosing; the ductwork will become your monster's tentacles.
As these pieces dry, create a base and skeleton to support the tentacles out of materials such as wood or PVC piping.
Once your tentacles have dried, slide them over the framework you have created and position as you'd like across your lawn.
To give your tentacle monster menacing suckers, cut pieces of foam piping insulation into one to two-inch pieces. Paint them your favorite color and once dry, glue them to the underside of each tentacle.
We'd love to see how you used HVAC components to create your Halloween masterpieces!